Vice Chancellor's Desk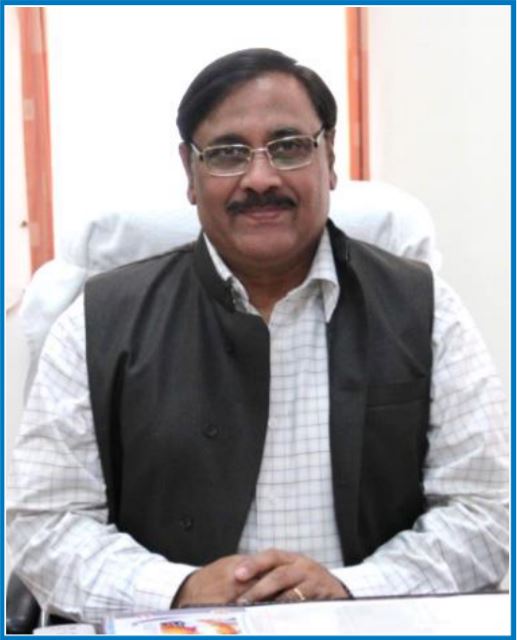 Established by an Act of Parliament in February, 2009, the Central University of Rajasthan has since taken colossal strides in terms of both academic excellence and infrastructural development, with its performance curve soaring high along the path of progress. Beginning with only two programs, the University has by now gone on to offer twenty high-quality programs by the fifth year of its inception. Uniquely, all the programs are so designed as to develop the University as a centre for generation of knowledge, enhancement of employability and, most importantly, as a breeding ground of ideas and techniques for sustainable development. That is why the structure of all our courses is basically research-oriented, application-seeking and learner-centric. The learner is let free to opt from an array of inter-disciplinarily flexible areas of study and research. And all a learner needs to do is hit upon the area suited best to his/her potential and there we are, all through, to guide and protect at once as the trellis does for the seedlings.

Accommodating over 1200 students, the Campus is well-furnished with all the latest facilities. To name but a few, there are smart classrooms, a rich central library (with OPAC), in-house mess, canteen, gymnasium, professionally-maintained playgrounds (two volleyball grounds, two tennis courts, two badminton courts, and table-tennis) and on-campus Bank with the ATM, and the post office.
Now into the fifth year of its inception, the University is ever abuzz with Seminars, Conferences, Workshops, and all other forms of idea-sharing and learning interaction. On such occasions, the students and our young faculty have much benefited from listening to scholars of global repute. And, to connect knowledge with application, the University took a unique step of holding "The Academia-Industry Meet" wherein industrialists and entrepreneurs shared views on how best knowledge can become gainful for both the students and the industry. Besides, the infrastructural and academic consolidation, the University is also keen to get embedded in the surrounding socio-cultural fabric by way of offering social facilities like Day Care Centre, Community College and Community Radio so that the people of neighboring areas may also benefit from the University.
I wish University will not only keep up its pace of growth but also further accelerate to emerge as a frontline bastion of higher education in the lap of Rajasthan. And I firmly believe that the University will soon achieve its aim of ensuring value-based quality education for learners from all strata of the society, regardless of their socio-economic status. At last, I strongly wish to envision the Central University of Rajasthan as ever-responsive to the call of society, holding the light of knowledge aloft amid the rapidly changing fast-paced world. I also wish a bright life to all the students, faculty and the to-be students, researchers of this University.
Prof. (Dr.) Arun K Pujari
Vice Chancellor
Earlier Vice Chancellor(s)
| Name | Photo | From | To |
| --- | --- | --- | --- |
| Prof. M.M. Salunkhe | | 03-03-2009 | 02-03-2014 |